Europe's ski resorts welcome snow again
September 10, 2012
With winter still four months away, the autumn snow has already hit the Alps amidst forecasts predicting some 10 cm to 20 cm snowfall in different higher altitude resorts during the weekend.
Well, for the most part any snow that arrives between now and the end of October does not remain long unless it finds its falls on a glacier. However, summers that take a surprising start with snow often foreshadow winters filled with heavy white stuff. This proved true last winter which was marked by epic proportions of snowfall that continued through September till mid December. The relentless snowfall took a short break and returned once again in full swing during the mid-season at the end of February and kept on falling until April.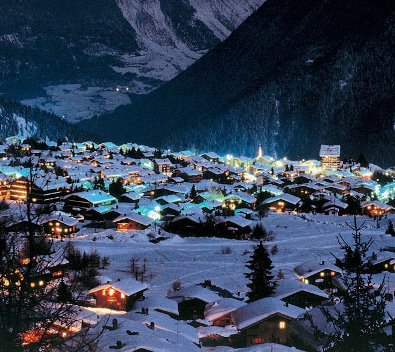 Can we expect another epic winter season this year? Though the Pacific has recently been forecast to experience neither La Ninas nor El Ninos, but these weather conditions may fall upon Europe because both of them have got a tendency to affect Europe and North America. Will we have to welcome another consecutive season of heavy snowfall? Whistler has just featured two successive seasons of extremely heavy snow, so now the likelihood is for
St. Anton
,
Verbier
and
Val d'Isere
to enjoy blessings from the powder gods.
So, where to expect snowfalls this weekend? At this stage of the year, Switzerland has experienced excessive snow fall over the weekend. While Zermatt is waiting for around 46 cm of snow to fall within next 48 hours, Saas Fee is bragging an impressive snowfall amounting to 37cm – both resorts are all set to welcome immense number of autumn skiers. Engelberg is foreseeing about 16cm of snow on its very own glacier, while another 14cm of snow is hitting Verbier to delight skiers, but disappoint the hikers who have been enjoying the resort.
France is anticipating a reasonable amount of snow this weekend; and thus everyone who is already enjoying some summer skiing on the
Tignes
glacier will have real entertainment by the 12-15cm of snow falling on the long range forecast.
Chamonix
is also eyeing over 20cm of fresh snow on Saturday and Sunday – not good news for summer mountaineers. Alpe d'Huez can typically boast 300 days of sunshine a year, but 12cm snow should also be expected there, with Les Arcs and Val Thorens looking for around 15cm.
Italy has also been forecast to receive some mild blizzards over the coming weekend and the similar amount of snow is going to fall in Austria on next Monday.
No doubt long range and summer forecasts can sometimes be bit unpredictable, but this is a well timed prediction that another winter accompanied by white stuff in not too far away. Now I am looking forward to having a trip to the Alps in December in order to convince my boss that the snow is really back.