Heavy snowfall across the Alps
December 05, 2012
A huge snowstorm has crossed the Alps in the last 48 hours depositing up to half of meter of fresh powder in many of the alpine ski resorts. With high winds there is a serious avalanche risk and 2 people were extemely lucky to be recovered having been buried in an avalanche in Tignes. Many of the European ski resorts are struggling to cope with unusually heavy snow this early in the season. Both Val d'Isere and Verbier announced that they would not open today due to severe avalanche risk and several other alpine resorts were forced to close certain sectors of their resorts.
While the early snow is a bonus for many resorts they are struggling to keep the ski lifts open due to the continuous heavy snowfall. Road conditions are also very challenging and several motorways in the Geneva area were closed temporarily while snow ploughs worked to clear the deep snow and drifts. Conditions were made worse by the strong winds and drifting snow.
In the Chamonix valley over 30cm of snow fell overnight but the resort is coping well and has announced that Les Houches and the Grands Montets ski area will open this weekend.
It has certainly been an exciting few days snow wise in the Alps so check back later in the week to see how the start of the ski season is progressing. All the signs are for one of the best starts to a ski season for several years.
Verbier Today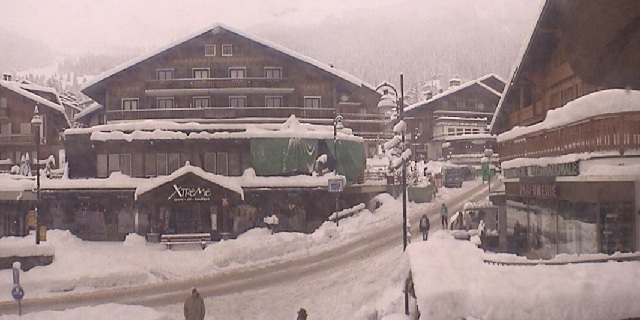 Val d'Isere beginner slopes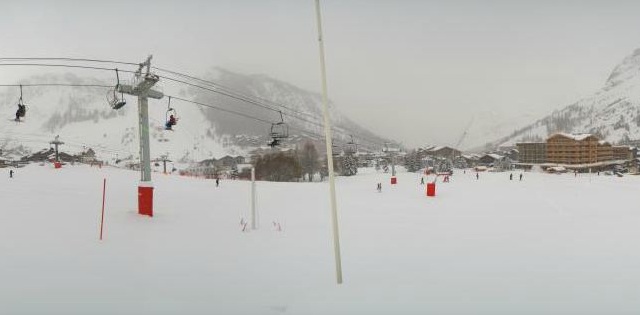 Tignes is overcast today but with lots of snow