Snow causes travel chaos across Europe
January 22, 2013
I guess us skiers and snowboarders are never really happy. Heavy snow fall across most of Europe means excellent skiing conditions up in the Alps but unfortunately down at lower levels the transport network is struggling leaving many travelers with problems getting away for their ski holidays.
Heavy (at least for the UK) snow has caused havoc in Heathrow with over 20% of flight delayed or cancelled on Monday and Tuesday. Despite a 10million investment in snow cleaning equipment following a very snowy winter in 2010 the main London airport still struggles largely due to over capacity. Other London airports have also being impacted but not to the same extent.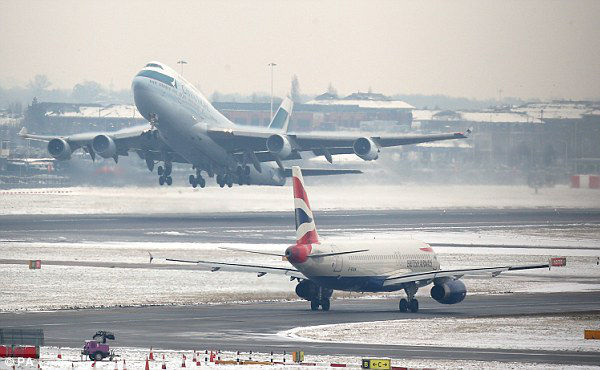 On Saturday Geneva airport was briefly closed while over 30cm of snow was cleared from the runway. As one of the main access airport for the Alps it is usually very well organised to deal with winter conditions but the continuous snow fall for over 10hrs meant some delays and diversions for incoming ski flights. Elsewhere in Europe there were difficulties in Paris and some of the northern Italy airports but over in Austria all seemed under control for anyone heading off on an Austrian ski break.
This weeks heavy snow in the UK of course makes for excellent skiing conditions in Scotland although strong winds and avalanche risk mean that skiers and snowboards should heed any mountain weather warnings. Tragically 4 people died earlier in the week while hiking at Glencoe in the Scottish Highlands. The experienced climbers plunged 1000 ft when an ice shelf gave way beneath them.