Ski lift accident in Lecht Scotland
February 15, 2013
Six people have suffered minor injuries after a chairlift derailed in Lecht ski resort, Scotland. 36 more skiers were stranded on the ski lift for over an hour while rescue service dealt with the situation. The accident happened just after 3pm on Tuesday 13th February.
It appears that the ski lift cable came loose causing several of the chair to drop onto the ground. It is half term school holidays in Scotland at the moment some the resort was full of families and children enjoying the excellent snow conditions. Five of those involved were children and the injuries were largely broken bones. The children were treated on the scene by the Scottish ambulance service and several were airlifted by Royal Navy to the nearby Aberdeen hospital as a precaution.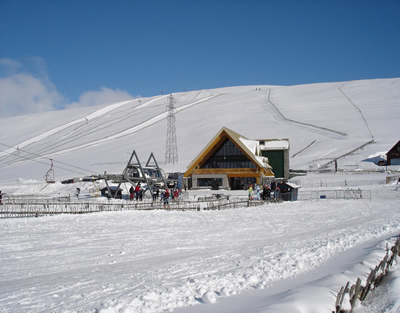 Ski resort staff evacuated the 36 skiers stranded on the inoperable lift and all were safely on the ground in just over an hour. The lift operators have started an investigation to determine the cause of the accident. Lecht is one of the smaller ski resorts in Scotland but is very popular with locals at weekends and during school holidays. The resort is also very popular as a mountain biking destination. The resort has continued to operate following the recent accident and resort staff have assured skiers that all safety precautions are being fully implemented.