Celebrities hit the slopes in Verbier
March 05, 2013
Prince Harry was spotted skiing in Verbier last week. He is staying in a chalet in Verbier with his latest girlfriend, Cressida Bonas, and they were both seen on the ski slopes and in the bars and restaurants around town. They enjoyed time in The Farinet on Place Centrale and had some après ski drinks in the Pot Luck Bar before retiring upstairs to the Lounge Bar where they party late into the morning.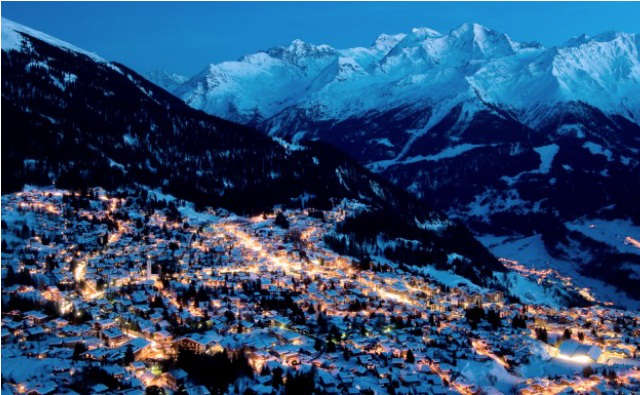 The couple were not alone and traveled with his uncle Prince Andrew and the Princesses Eugenie and Beatrice. Verbier has always been popular with the rich and famous and regularly attracts celebrities of all sorts. Richard Branson is often seen in the ski resort and actually owns one of the most luxurious Verbier chalets called The Lodge.
James Blunt, Bono, Lawrence Dallaglio, Sir Bob Geldof, Diana Ross, Jamie Oliver, Heston Blumenthall and many others have enjoyed the ski slopes and lively atmosphere of Verbier.
In fact Prince Harry was seen enjoying lunch on the slopes in the new La Vache restaurant operated by James Brunt, Lawrence Dallaglio and Heston Blumenthall. He also frequented the well known The Après which is one of the most popular bars in Verbier with lively music and regular live bands.