How to book a ski holiday
Are you thinking about booking your next ski holiday? Want to avoid the stress and pitfalls of searching through a myriad of options, resorts and service levels. Let the team at allChalets smooth out the process and take the stress out of finding your perfect ski holiday. We have booked thousands of ski holidays, offering everything from catered and self catered chalets, hotels or self catered apartments. Our consultants will make the process of booking your holiday easy and stress free.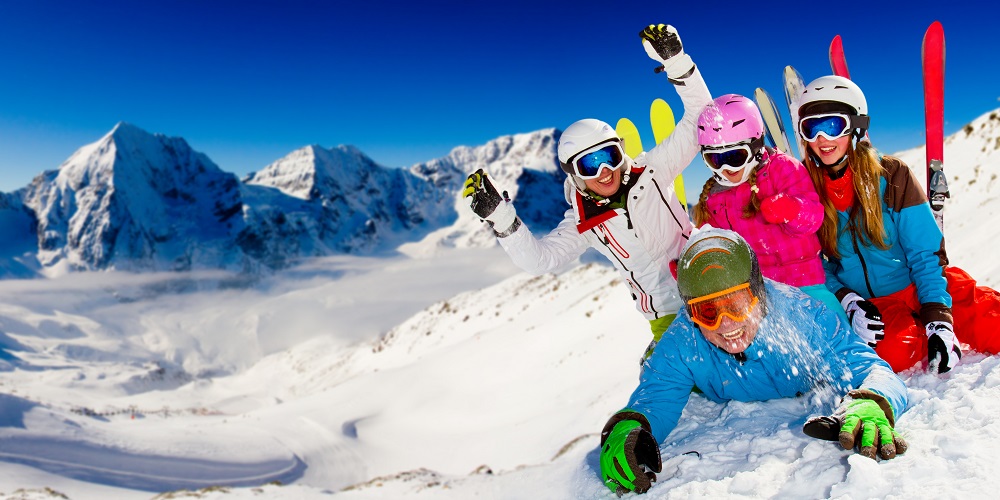 Before starting it is important to set out a few general guidelines that will help you understand what is most important for you in your next skiing holiday.

Package or Not ?
Catered or Self catered?
Check your budget
What are your travel dates ?
Where to go ?
For a quick snapshot jump to our infographic at the bottom of the page.
1. What type of holiday ?

Packaged:
This often looks like the simplest way to book. The tour operator will bundle the flights, accommodation, transfers, ski hire and lift passes all together for one price. While it might sound simple there's often no room for flexibility and you can end up with a very impersonal experience. You have no control on flight times, often have shared transfers in large coaches, and can end up in a large very chalet with multiple groups.
Bespoke/Unpackaged:
This option can take a little more work to organise. But on the upside you get a much greater flexibility. You choose how and when you travel and what level of service you need. At allChalets we work with lots of individual chalet owners and small bespoke chalet companies that are happy to adjust their service to fit your needs. Not only do you get a more customised ski holiday but often it can work out cheaper too.
This really is a personal choice and it is well worth discussing this with your group before starting your search. The choice here really depends on the experience that you are looking for and to a certain extent can impact the budget also.

2. Catered or Self Catered ?
Catered Chalets:
With this arrangement you have your own private chalet and are looked after by one or more chalet hosts during you stay. This is much like having your own private hotel just for your group. Food and wine are provided in the chalet on 5-6 days of the week. The chalet host will usually have one or two nights off and this allows you to get out and sample the local restaurants and bars. A very important factor with chalet holidays is that the chalet space is yours for the week. It is like a home from home in the mountains. You can relax in the evening with just your group around the fireplace or if you feel like a break day just relax on the sofa with a book or your favour film.
A typical day will start with a hearty cooked or continental breakfast. In the afternoon when you decamp from the slopes afternoon tea with cakes is provided. In the evening a three or four course meal with wine and coffee allows the whole group to recap on the days events.
At allChalets we offer a wide range of catered chalet options with something for all budgets. You will often find that a catered chalet will work our cheaper than a self catered option if you plan to eat out every evening.
Self Catered Chalets:
With this option you benefit from having your own private chalet space but have the freedom to do your own cooking or to eat out in the evenings. Self catered chalet typically don't have a chalet host although some can offer and optional house keeping service if required.
Again the chalet space is your for the week and you are free to come and go as you like. Some guest will choose to cook in some nights while other group us the freedom to hit the local bars and restaurants.
Many self catered chalets will now offer a catered add-on allowing you to book a chef or a food delivery option on certain nights. This gives you the flexibility of a self catered holiday but the option to go catered on some night if you prefer.
Self Catered Ski Apartment holidays:
This can often be the cheapest option but it doesn't mean you have to sacrifice on quality. A huge range of ski apartment are available. Everything from small 2 person studios to high end luxury apartments with onsite spa facilities. A lot of ski apartments had a bad reputation in the 70-80s for being small and poky with poor facilities. This is no longer the case. Many modern new apartment residences have been constructed in recent year and indeed older residences have been renovated to an extremely like standard.
It is not uncommon to find luxury ski apartment with full spa and leisure facilities, onsite ski hire and shopping and ski-in ski-out access to some of the largest ski domains in the world.
If you are comfortable doing your own catering or indeed eating out each day then a ski apartment holiday could be just the thing for you.
Ski Hotels:
This option pretty much does what it says on the tin. You are booking a hotel very much like you would anywhere else except this time it is in a ski resort. In most cases you will need to book on a room by room basis. While this works well for couples and perhaps groups of friends or work colleagues it is sometimes not ideal for families with children or indeed for close groups that what to be able to sit around in together in the evenings.
Of course when it comes to ski hotels you can book everything from a basic 2-star up to the most uber luxurious 5-6 star hotels. You can generally choose from bed and breakfast, half board or full board options and all of the high-end ski hotels will offer exquisite leisure facilities and a very professional level of service.There is almost not limit on the amount you can pay for a ski hotel holiday.
3. Check your budget
Before you start it is important to have a rough idea of what you are planning to spend on your ski holiday. If you are going with a group it is well worth discussing this early on so that your expectations match the budget.
Often the choice of accommodation type or catered/self catered can be decided by the budget so it is worth discussing this from the outset. Be careful to consider the full cost. As we mentioned before the total cost of the catered chalet can sometimes be cheaper than booking a self catered chalet but then eating out every night. Here at allChalets we are happy to help you find the best fit for your nest ski holiday.
4. Decide your travel dates

This is another critical decision to decide early on in your search. The choice of dates can have a huge impact on both price and availability of your holiday. Peak weeks like Christmas, New Year, Mid Term or School Holiday will have ultimately effect both cost and the options available to you.
If you have the flexibility to travel in non peak periods like January and March you will find better availability, more choice and better prices. Also when you arrive in resort you won't find yourself having to battle with lift queues or booked out restaurants.
5. Where to go ?

If you have never been skiing before this can be one of the most challenging questions. Even for experience skiers the questions is often do I return to my favourite resort and favourite runs or do I branch out and find something new.
It helps to understand who is traveling with your on the ski holiday. If the group are all advanced skiers then everywhere is an option. If everyone is a beginner then some where with a good selection of gentle green and blue runs and easy access to the slopes is a must. For mixed ability groups you are best to pick a large domain which will offer a wide variety of conditions.
At allChalets we can help you find to best location for your next ski holiday.
Experienced Skiers – put simply this type of group can ski anywhere. If you're looking for lots of powder and backcountry skiing then the US and Canada could be an good option but bear in mind that flights and transfer can take longer than European resorts and also there is less of an apres ski scene. Verbier and Zermatt in Switzerland and Chamonix in France offer some very challenging run and off piste sectors. St Anton is also a favourite with experience skiers. If you are the type of skier that likes to go from valley to valley and ski somewhere different everyday then the big French domains like the 3 Valleys, Portes du Soleil and Paradiski and perfect.
Intermediate or Mixed groups – if you have a range of abilities in your group then it is best to opt for one of the larger ski domains. Somewhere like St Anton in Austria is great for mixed groups and has an excellent apres ski atmosphere. Portes du Soleil, Les Deux Alpes, Alpe d'Huez and the Trois Vallees are some of the large French ski areas that offer a wide range of pistes to suite all abilities.
Beginner Groups – if you are just starting out and perhaps on a budget then ski destinations such as Andorra and Bulgaria and well worth checking out. Overall costs can be lower in these locations and there is often a strong focus on good quality tuition. You may find that in cheaper locations like Bulgaria it is possible to opt of private tuition as opposed to group lessons. If you opt of a more traditional destination such as France or Austria then stick to the larger resorts that offer something for all levels.This allow the group to advance throughout the week and challenge themselves as they get more confident. Good options include St Anton, Paradiski, Val d'Isere/Tignes, Les Trois Vallee and Les Deux Alpes.
Apres Ski – remember that a ski holiday is not all about the skiing. For many people the fun of being with friends and enjoying the apres ski atmosphere is an important part of the relaxation. Keep this in mind when choosing your ski holiday.
6. Book and Go
After all that, it's time to book and go. Make sure that you book with a reputable company like allChalets and check for payment protection and bonding such as TTA (Travel Trust Association), ABTA and ATOL.
Always arrange a travel insurance that cover skiing while on holiday and if you plan to go off piste make sure that this is covered by our travel insurance.
Then sit back, enjoy the snow and have a great ski holiday.
We hope the points above have given you a little insight into what you need to consider when booking a ski holiday. But if it all sounds a little daunting don't worry because allChalets is here to help out. Pop us an email or get in touch via the contact form and we will do the hard work for you.
Check our our infographic below to get a quick summary of the most important points when booking a ski holiday.