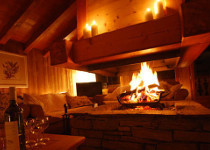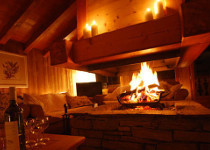 All chalets vary in terms of the exact service that they provide but here is a good idea of the type of service that you should expect to receive. For the exact details provided by each chalet please check the individual chalet advert. A typical catered chalet service would be something like this;
Reception of on arrival - sometimes bubbles !!!
Breakfast on 7 days - will usually consist of both hot and cold options. Some chalets will also offer the option of packed lunches to take with your onto the slopes.
Afternoon tea on 7 days - coffee and cakes when you get back from skiing. What a great way to review the days skiing in front of a roaring fire.
Evening Meal usually 6 out of 7 nights. Many chalets will include free wine during the evening meal. Most chalets have a staff night off and for that evening you will be provided with details of local restaurants that you can reserve.
Additional Chalet Services: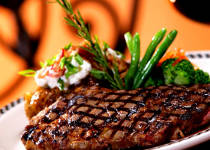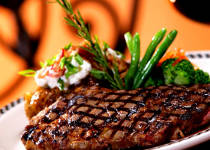 A ski chalet holiday is all about the experience so many catered chalets offer a range of additional serivices to help you make the most of your ski holiday. These includes features such as;
Airport Transfers
In resort concierge and ski hosting services
Pre-booking of ski hire and ski passes
Arranging childcare
Special timing of children's evening meal if required
Of course if a catered chalet is not what you are looking for then you might like to check out our range of
self catered ski chalets
. We offer a wide range of ski chalets to suit all budgets and destinations.