Val Thorens introduces on piste wifi
September 18, 2012
Val Thorens, one of the most famous ski resorts located in the French Alps, has mapped out a plan to establish Wi-Fi internet connections on the slopes. In a bid to offer skiers 24/7 access to internet services, it has been planned to provide Wi-Fi connections to skiers at different lift stations.
In the past year, the resort's lift company, SETAM established Wi-Fi networks at Caron gondola, the Cairn and the Péclet Funitel. While pursuing its enormous success, the company is now eyeing to set up more such systems across as many points of the ski area as possible. It is expected, in the next season points such as the Plein Sud, Moraine, Bouquetin cable car will be equipped with free WiFi internet connections.
Eric Bonnel, the Sales and Marketing Director of SETAM, said: "We intend to facilitate our visitors with the most excellent services in order to make their journey in the area very comfortable and enjoyable. We are taking into account their modern needs by providing them free Wi-Fi service at various ski lift stations."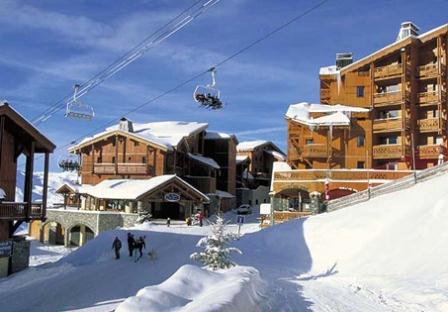 Providing Wi-Fi internet services free of cost on the snowy slopes will benefit skiers a great deal; people can instantly download digital maps of pistes and update photos right away on the beautiful white slopes while reducing to a great extent the dependence upon costly data roaming. Those who are ready to take a trip to this thrilling ski area will now be able to contact their Facebook and Skype friends to know their whereabouts, or to share their exciting moments with friends and family members back at home.
Some reports, though unproven as yet, are also claiming that the resort is planning to expand the network of Wi-Fi services to Orelle - nicknamed as the Hidden Valley - in the upcoming season to facilitate even more visitors with internet services at their stations. Introducing this modern facility at skiing resorts is an ingenious idea that will certainly attract a lot more people making plans for their 2012-13 ski holidays.
With the completion of the new lift station at Funitel along with a few luxury Val Thorens apartments, a new hotel and several chalets in the upcoming season, the Val Thorens resort is taking steps to ensure it remains a ski resort having many attractions for skiers and snowboarders who want to enjoy ski holidays in the Alps.