Austria increases its popularity but still behind France in volume of ski holidays
January 15, 2013
Over the last few years Austria has become one of the most popular skiing destinations for European skiers. According to a survey recently conducted by the Ski Club of Great Britain and Snowsport England, Austria has significantly increased in terms of popularity on account of great skiing conditions marked by record-breaking snowfall last winter as well as consistently good value for money ski holidays.
Last year, Austria added another 2% to its market share, thus increasing market share for the sixth consecutive winter season. Currently, one out every four UK skiers chooses Austria over other ski holiday destinations.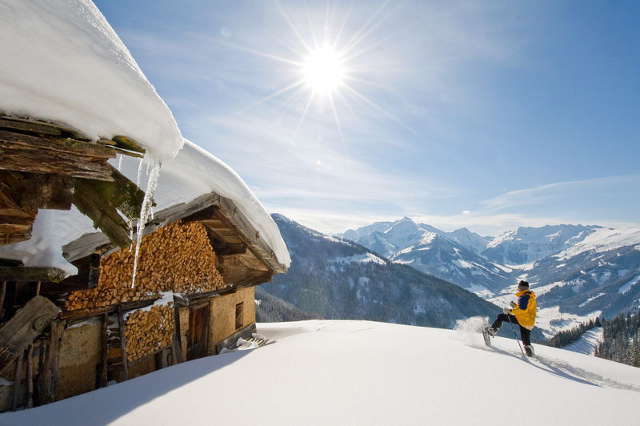 Skiing in France is still popular
Nevertheless, French resorts still capture the majority of skiing holidays purchased in the United Kingdom with about 41% of all UK skiers visiting the French ski slopes every year.
One of the main reasons that France dominates as the most favorite skiing destination is because it offers a great number of high altitude resorts that almost guarantee snow all the year round. Combined with plentiful snow cannons and artificial snow making facilities skiers and boarders know that a ski holiday in France will not be short of snow. Other factors that attract a huge number of visitors to France include plenty of lower budget skiing packages, cheaper accommodations and good self-catering options.
The cost of a ski holiday
The average cost of a winter ski holiday package has increased to £729 per person. While explaining the hike in the ski holiday packages, the Ski Club said: "Many tour operators have now added various ski pack elements in their packages including ski accommodation, food and drink. Overall this year's survey shows that ski holidays are not growing more expensive, but holiday makers are demanding more in each ski package and thus increasing the overall prices of all inclusive packages."
This year saw a noticeable change in booking patterns with a 2% increase in hotel and catered chalet bookings. In previous years all the growth had been in the self-catering accommodation sector with private chalets and ski apartment rentals being most popular.
Top Ski Destinations
The report found that the most popular destinations in Austria were St Anton, Mayrhofen, Ischgl, Kitzbuhel and Saalbach. In France the most popular ski resorts were Chamonix, Morzine, Meribel and Val d'Isere.
If you are considering a ski holiday in either France or Austria then check out our listings for a full range of chalets in France or ski accommodation in Austria