The Most Exclusive Ski Resorts in the world
January 01, 2013
This winter weather reports are forecasting record-breaking snowfall, which means there is more than enough snow this year to satisfy the urges of all skiing enthusiasts. With the onset of the ski season, a number of ski holiday operators have focused specifically on the most famous and glamorous ski resorts. We take a look at the top 3 exclusive resorts.
Courchevel 1850 ranks high among the most exclusive French resorts and has been the European flagship resort for the last few years. Europes elite and famous love to visit Courchevel, mainly because it is the home to some very high class ski accommodation, perfect slopes and of course it has two Michelin starred restaurants which is mandatory for any self-respecting glamour resort. The legendary Le Cap Horn restaurant, should not be missed and is a great place for enjoying the stunning alpine landscape or indeed spotting a celebrity or two.
Courchevel Ski Resort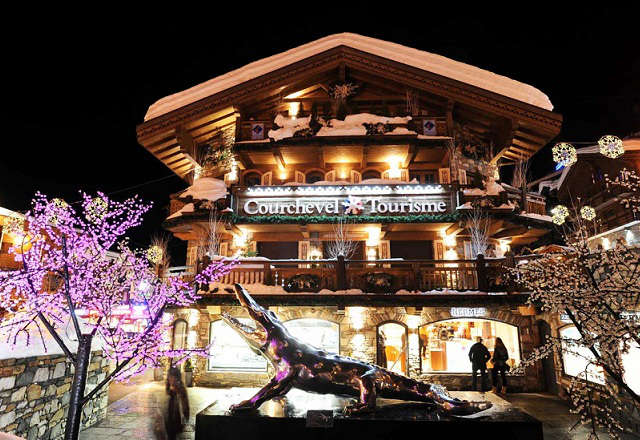 To visit Courchevel ski resort, March is probably the best time as the weather is warmer and snow conditions perfect. At this time of the ski season you can enjoy the day on the sunny pistes or lounge on the many outdoor restaurant decks spread all around the resort. However, if you are celeb hunting then Christmas and New Year is the perfect time to visit and the resort is thronged with high profile vistors.
Another prestigious ski resort often referred to as 'the King of Bling' is St. Moritz, a resort that is visited by lots of the rich and famous. Fun seeking celebrities come here every year from all around the world to enjoy its exclusive see-and-be-seen spots including the glamorous Cresta Toboggan Run. It is interesting to note that the quantity of champagne consumed per visitors in St. Moritz is higher than any other ski resort.
St Moritz ski resort at night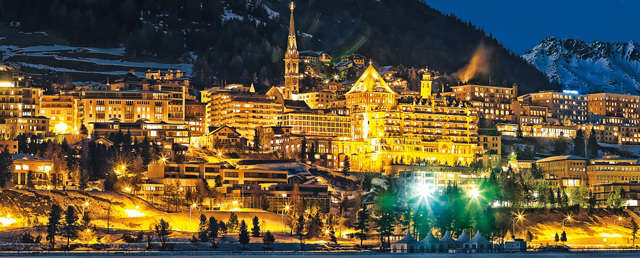 It is not just the Alps that do glamour. Whistler in Canada is certainly an exclusive ski resort, and it regularly wins the prestigious award for the best ski resort in the World. Having two gigantic mountains packed with some of the best skiing bowls in the world, and unrivalled powder skiing, Whistler catches the attention of some big names every winter season.
Whistler Village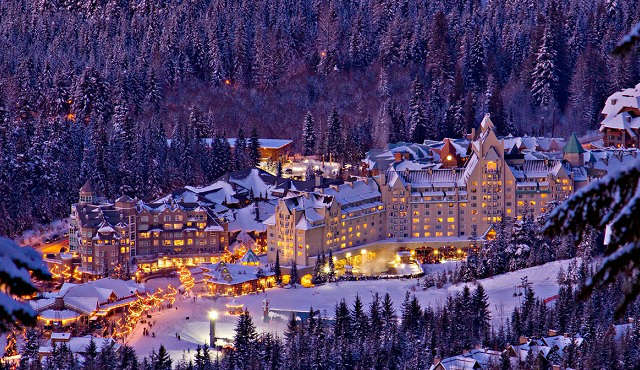 So there you go, the top 3 exclusive resorts claim to be Courchevel in France, St Moritz in Swizterland and Whistler in Canada. But who can really say as there are so many top quality ski resorts. Another of the best, and a personal favourite of mine, has got to be St Anton in Austria which regularly wins awards for the quality of its accommodation and skiing.