Swatch Freeride Tour wraps up in Verbier
March 23, 2013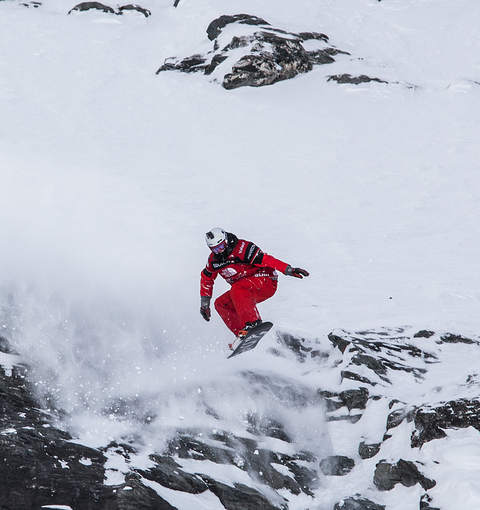 The first official season of the new Swatch Freeride World Tour finished today with a spectacular performance on the epic Bec des Rosses face in Verbier, Switzerland. The four Freeride World Tour champions were crowned today at the end of six jaw dropping events around the world. Only the top free-riders qualified for todays competition in Verbier.
Conditions were perfect, with good snow in Verbier all season and a top up of fresh powder earlier this week the Bec des Rosses descent was the perfect challenge for these crasy adrenlin junkies.
In the men's ski free ride the competition was close between French rider Kevin Guri and American Drew Tabke. In the end Tabke finished 6th in Verbier but that was enough to be crowned 2013 Freeride World Champion.
In the snowboard competition it was another US athlete that stole the show. Ralph Backstrom not only won the Swatch Xtreme Verbier 2013 event but this was enough for him to win the world champion title following a fast run down the "Bec" course. French rider Aurélien Routens came second and the defending world champion Jonathan Charlet wrapped up third place.
In the women's ski event the wild card entry Matilda Rapaport took the Verbier 2013 title with and amazing cliff drop following by some radical riding and several big jumps. Another wildcard Lorraine Huber from Austria took second place. The overall season title went to Austrian Nadine Wallner who had already secured the world champion title at the last event in Fieberbrunn-PillerseeTal. She didn't rest on her larels however and out in an imporessive performance to finish third in Verbier.
The last event of the day saw French expert Elodie Mouthon win the womans snowboard event with a score of 86.33 points. With 4 earlier season wins Mouthon managed to grab the Freeride title in the very first year on the tour.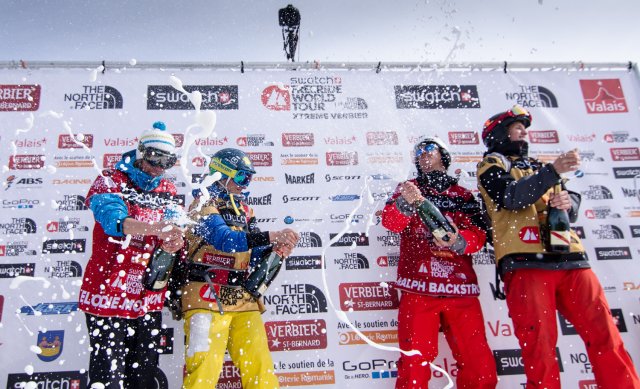 Overall the 2013 season has been exciting for the World FreeRider Tour with European and North American riders combining for the first time and events happening across the globe. Check back next year to experience the best in free-riding, vertical drops, back flips, cliff dives and generally insane off piste ski and snowboard action.
Of course if you fancy a little more leisurely skiing or snowboarding. Maybe some ON-piste action is more your style. If so then check out some chalets in Verbier or rent a Verbier apartment and enjoy a ski holiday in one of the top resorts in Switzerland