Morzine Chalets and the Morzine Ski Resort - the perfect family ski holiday
April 20, 2013
If you love skiing and have never been to Morzine, you are missing out on the experience of a lifetime. I had listed Morzine skiing on my to-do list for the longest time and finally managed to make that long awaited trip with my family. Travelling to Europe for a family ski holiday was a big treat for us and with the express involved we wanted to be sure that we picked the right ski resort.
Morzine has one of the most breathtaking views I have ever witnesses: their ski facilities are certainly all they are claimed to be. This is not only a great destination for expert skiers but those who are just learning how to ski as well. There are wonderful and if I may add, very patient ski instructors who will have you gliding around the Portes du Soleil ski area in no time.
If you are like me, you've seen images of Morzine and thought what a beautiful place in the heart of the Alps. Well, pictures don't do Morzine much justice because the view is simply magnificent and the area gives off a genuine French mountain village atmosphere, despite the fact that a lot of the ski chalets and hotels are modern. One of the best things for me is that this is a real alpine village that is lively throughout the year. You can tell from the weekly markets packed with local produce and buzzing with local chatter that there is life in this village outside the regular ski season.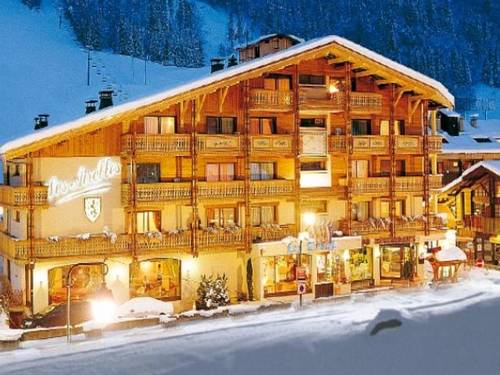 Things You'll Love about Morzine
Everything is well put together from the transportation to the ski accommodation and ski facilities.
One of the two main things I loved about my stay here was:
Choice of ski accommodation
Morzine's quality restaurants
Our first stop was Geneva Airport which has no shortage of transfer options to Morzine. We opted for the airport transfer service which has shared and private shuttles. Since we were a group of four we went with the private shuttles which cost us €38 each and took us straight to the Chalet Hotel Morzine. This is one of the coziest hotel's I have been to so far and has the feel of a traditional mountain chalet with the services of a hotel.
Chalet Features
Some of the major features for me were the games room, heated swimming pool, outdoor hot tub and the sauna. You will be impressed by the bar which is a great place to mingle with other skiers and tourists. The reason why we chose Morzine Chalet Hotel is because it is conveniently located. Only a five minute walk away is the Super Morzine gondola which provides a quick link to Avoriaz, from where you can explore the whole Portes du Soleil ski area.
Morzine is the place to be if you want to visit some of the best mountain restaurants and ski bars. The restaurants are superb and strangely I did not get sick of all the sea food which just shows that their cooking is refined. Some of the restaurants you might want to visit are L'Atelier, The Farmhouse (which is located in a farmstead and the oldest building in Morzine), Bistro La Taverne and La Grange Restaurant was a particular favourite. For good tapas and lively après ski you should try The Haka which is just at the bottom of the Pleney ski lift.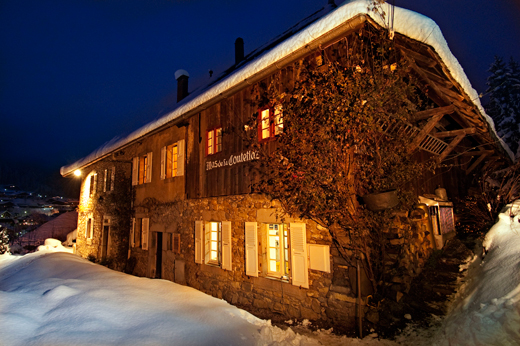 Our Skiing Adventure
Besides all the wonderful restaurants, Morzine is of course all about skiing and boarding if that takes your fancy. We had an interesting group of two great skiers and two beginners which made our trip all the more fun. Our ski classes by the Avoriaz Alpine Ski and Snowboard school were delightful and we had so much fun gliding or should I say falling around the pistes.
Morzine has 85 lifts to choose from and though it pays to have a guide if you want to see the real back country, you can still get by on your own especially if you speak French. The Morzine and Les Gets Piste map is well detailed and provides names of all lifts in the area and their connections.
There is really so much to say about our time at Morzine. The people are friendly and if like us you opt for a ski lesson, I would highly recommend the ski school we used. Should you decide to take a private ski adventure, you will not be limited on ski rentals. There are plenty of options in that regards! Morzine for us is truly the best ski resort in the world.
Thanks to Mark McWilliams for updating us on his family ski holiday in Morzine. If you are planning a ski holiday to Morzine then why not check out our selection of Morzine chalets and apartments, I'm sure you can find a luxury ski apartment or a catered chalet in Morzine.