Top 10 Bars and Restaurants in Morzine
June 30, 2014
If you are planning a trip to Morzine then you might be interested in a few tips on where to wine and dine after a day on the mountain. These days Morzine is as popular in summer as it is in winter, with mountain bikers and hikers invading the town much like skiers and snowboarders do in winter. Even if you are busy with all the activity on and around the mountain, dining out and having a drink or two is a good way to unwind at the end of the day. Here are a few of our favourite bars and eateries in Morzine. It's a mixture of cheap and cheerful bistros as well as haute cuisine restaurants and a few lively bars thrown in too. Hopefully you will find something that fits the bill.
L'Passage
Named the best restaurant on the mountain by visitors that have eaten there, the charming chalet-style eatery offers a variety of delicious options for you to choose from. You can sink your teeth into some of the best burgers in town or opt for something a little sweeter like the crème brulee and a cup of hot chocolate.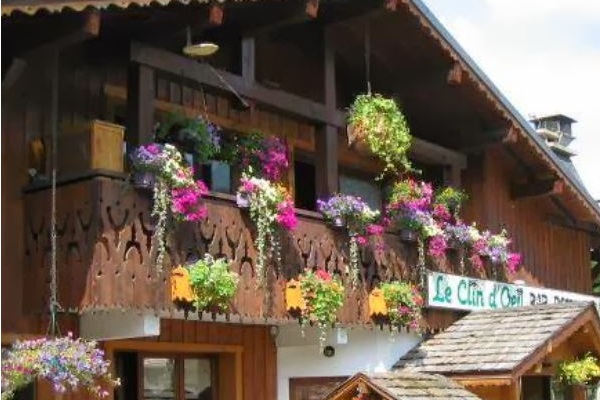 Dotty's Coffee House
Get your fill of delicious gourmet sandwiches and salads as well as fresh fruit smoothies and creamy milkshakes. Dotty's puts it personal touches on things like serving drinks to children in glass jars with colorful straws.
Le Clein D'Oeil
Known for its friendly and accommodating staff, the restaurant has something for everyone and has duck and tapas that customers rave about.
L'Etale
A must-have for meat lovers, you can eat chicken, steak, bacon, and as well as the 'Meat Tree' which is a delicacy to be devoured and shared.
Beanies Ski Shop and Coffee Bar
Part ski shop and part coffee bar, Beanies is the perfect place to drop in when you want to warm up, have a cup of coffee and eat a slice of cake. Their milkshakes are worth trying if you can handle more cold after a long day of skiing!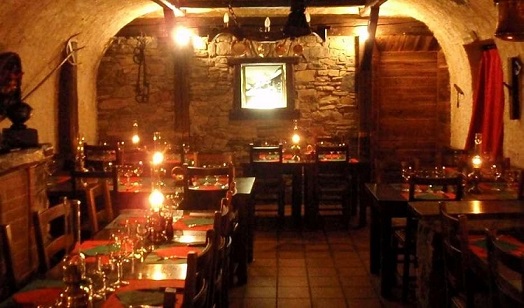 Le Tibetan Café
Formerly known as the Buddha Bar, this café is a fusion of Indian, Pakistanian, and Asian influences. Its relaxed atmosphere and rock and roll music will make you feel right at home among its ethnic décor.
Café Chaud
If you like cocktails and live music, you'll find both here. The fun atmosphere and in house DJs will keep you dancing the night away.
Le Babylone Bar
Small but cozy, the 'new kid on the block' Le Barbylone offers international football matches on the big screen, tapas, and live music battles.
Ba Bar
Live sports, DJs spinning the hottest hits, and Coyote Ugly-style dancing on the bar may be for the younger crowd but it's what sets the bar apart from others in Morzine.
Bar Bush
One of the longest established bars in the area and certainly one of the most entertaining, the Bar Bush offers trivia nights and theme nights where you can have fun, drink, and make some new friends.
Hopefully you enjoy
your stay in Morzine whether it's a snow filled ski holiday or a warmer summer
break. Morzine is undoubtedly one of the top mountain resorts in France and is
filled with not only a wide range of mountain activities but also exciting
restaurants to try and an equally impressive nightlife. You're likely to walk
away from the experience with more than just a full stomach and a nice, relaxed
feeling. If you need to book some
accommodation for your stay in Morzine you should check out our range of apartments
and chalets in Morzine. Hopefully you will find something that suits your
needs.