New village names for Courchevel ski resorts
September 14, 2012
A number of Courchevel villages are undergoing name changes for the upcoming season in a move that seems to have annoyed a few locals.
While aiming at giving each village a separate identity, the renaming bid has approved to change the present names of Courchevel 1850, Courchevel 1650, Courchevel 1550 and Courchevel 1300. Courchevel 1850 will be replaced by Courchevel, Courchevel 1650 will get Courchevel Moriond as a new name, Courchevel 1550 will be called Courchevel Village and Courchevel 1300 will be changed into Courchevel Le Praz. However, La Tania will not be affected by the move, thereby retaining its current name.
A few locals seem displeased over the renaming issue after having shown their resentment to the bid by vandalizing new signage. Nobody here seems to approve the change.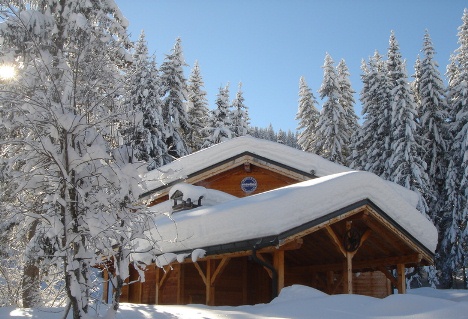 The renaming of Courchevel villages will go a long way to assisting each village get its identity as a separate resort, in the same fashion as most of the property owners and skiers as well as snowboarders consider different Courchevel resorts as distinct places in their own right. Each village provides a subtly different type of ski accommodation with the options varying from luxury chalets in Courchevel to ski apartments in Le Praz and catered chalets in La Tania.
It should be mentioned that Courchevel is not just embarked upon renaming its villages but it is also looking forward to installing on its ski lifts some innovative and protective devices.
The Magnestick is a newly invented device that has been approved to be installed on every ski lift in Courchevel in order to significantly put a stop to small children falling out of ski lifts. The plan includes the installation of electro magnets to all of the ski lifts, in addition to equipping young skiers with small-sized, lightweight vests having a unique plate on their back. As soon as the children get into the lift and sit down on their seats, a series of specially designed sensors will instantly stick them to the lift. On reaching their destination at the summit of the mountain, these sensors will get connected with a number of brushes to reverse with magnets' polarity, and let the children get up and get out of the lift in a quite easy and hassle-free manner.
The installation of electro magnets to ski lifts has been increasingly gaining popularity in a number of ski resorts across Europe and America. Courchevel is one of the French ski resorts that have most recently installed these devices, but one can also find them in Megeve, Meribel-Mottaret, La Tania, Valfrejus and other resorts. Many ski resorts in Austria and Switzerland have already introduced Magnestick in different ski lifts to improve the safety of all ski holidays. The main advantage is to reduce the risk of young skiers getting tangled in the lifts.