What to expect from a Catered Ski Chalet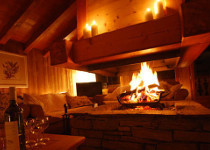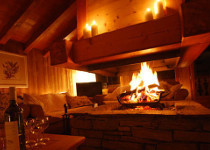 All chalets vary in terms of the exact service that they provide but, here is a good idea of the type of service that you should expect to receive. For the exact details provided by each chalet, please check the individual chalet advert.
A typical 1 week stay in a catered chalet service would be something like this:
Reception of on arrival - sometimes bubbles !!!
Breakfast on 7 days - will usually consist of both hot and cold options. Some chalets will also offer the option of packed lunches to take with your onto the slopes.
Afternoon tea on 7 days - coffee and cakes when you get back from skiing. What a great way to review the days skiing in front of a roaring fire.
Evening Meal, usually 5-6 out of 7 nights , with many chalets offering free wine and soft drinks. Most chalets have a staff night off, and for that evening your hosts will be happy to provide you with details of the best local restaurants.
A ski chalet holiday is all about the experience, so many catered chalets offer a range of additional services to help you make the most of your ski holiday. These include things such as: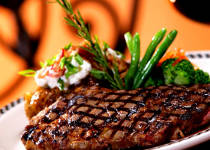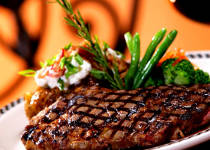 A ski chalet holiday is all about the experience so many catered chalets offer a range of additional serivices to help you make the most of your ski holiday. These includes features such as;
Airport Transfers
In resort concierge and ski hosting services
Pre-booking of ski hire and ski passes
Arranging childcare
Special timing of children's evening meal if required
Catered Ski Chalet FAQs
Below are some common questions around catered ski chalets, though please note that every property is different. The exact details of the catered service offered by each property will be confirmed at the time of booking.
Are you able to cater for my allergies/dietary requirements?
While every property is different, most if not all will be able to cater to any allergy or dietary requirements a guest may have. We do recommend that this is communicated to the property when booking so they can confirm if the request can be accommodated and prepare as required.
Is flexible catering an option?
Some properties do offer flexible catering, for example if you wish to choose your own menus or want to dine out on certain nights. Some properties also offer "contactless catering" where prepared food is delivered to the chalet and guests can serve themselves.
Do you cater for children?
SA menu of child-friendly meals can be provided at most properties, as well as the ability to have their meals earlier if required. Be sure to check the individual property details prior to booking to ensure they can cater to the ages you require.
What drinks are included?
Many catered chalets will include complimentary wine and soft drinks during meals. We recommend checking with your property, who will often be happy to arrange additional drinks, such as a case (or five) of beer if required. Some properties included soft drinks, beer and wine at all times during you stay.
Will lunch be provided?
Again, this varies by property, but general lunch is not provided as most guests will be out skiing during the day. Some chalets may put together a packed lunch for you to take skiing, whereas others may presume you want to sample the great dining on offer on the slopes themselves.
Why Use allChalets.com
At allChalets.com you can book a wide range of ski accommodation, safely and securely. Whether catered or self-catered, or in a ski chalet or apartment, we put you in direct contact with chalet owners and managers so that you can arrange the best ski accommodation for your needs and budget. Many of our chalets often have ski deals or special offers on accommodation for last minute bookings or quiet periods.
Booking privately means you have flexibility over your holiday, allowing you to spend your time in accommodation that feels like a home away from home.
We're also a member of the Travel Trust Association and we provide 100% financial protection for your holiday payments. Our unique trust account setup means you are fully protected in the event of financial failure of the accommodation provider. IMPORTANT: To be covered by our payment protection you must make all your payments directly to allChalets, and you can read more about this here.
In addition to this, many of the chalet companies that list their properties with us are also protected by at least one of the following travel organisations.

ATOL

ABTA

IATA

Travel Trust Association
Of course if a catered chalet is not what you are looking for then you might like to check out our range of self catered ski chalets. We offer a wide range of ski chalets to suit all budgets and destinations.